When it comes to strains, few can argue with the staying power of Zkittlez as developed by TerpHogZ. But the OG brand's co-owner and Managing Director Jondo insists that the best thing about cannabis is discovering what's new. That's partly why Jondo joined with leading West Coast cultivator Cannabiz Chris of SF Canna to create Litty in the City, the most curated sesh for connoisseurs who know premium flower and terpenes.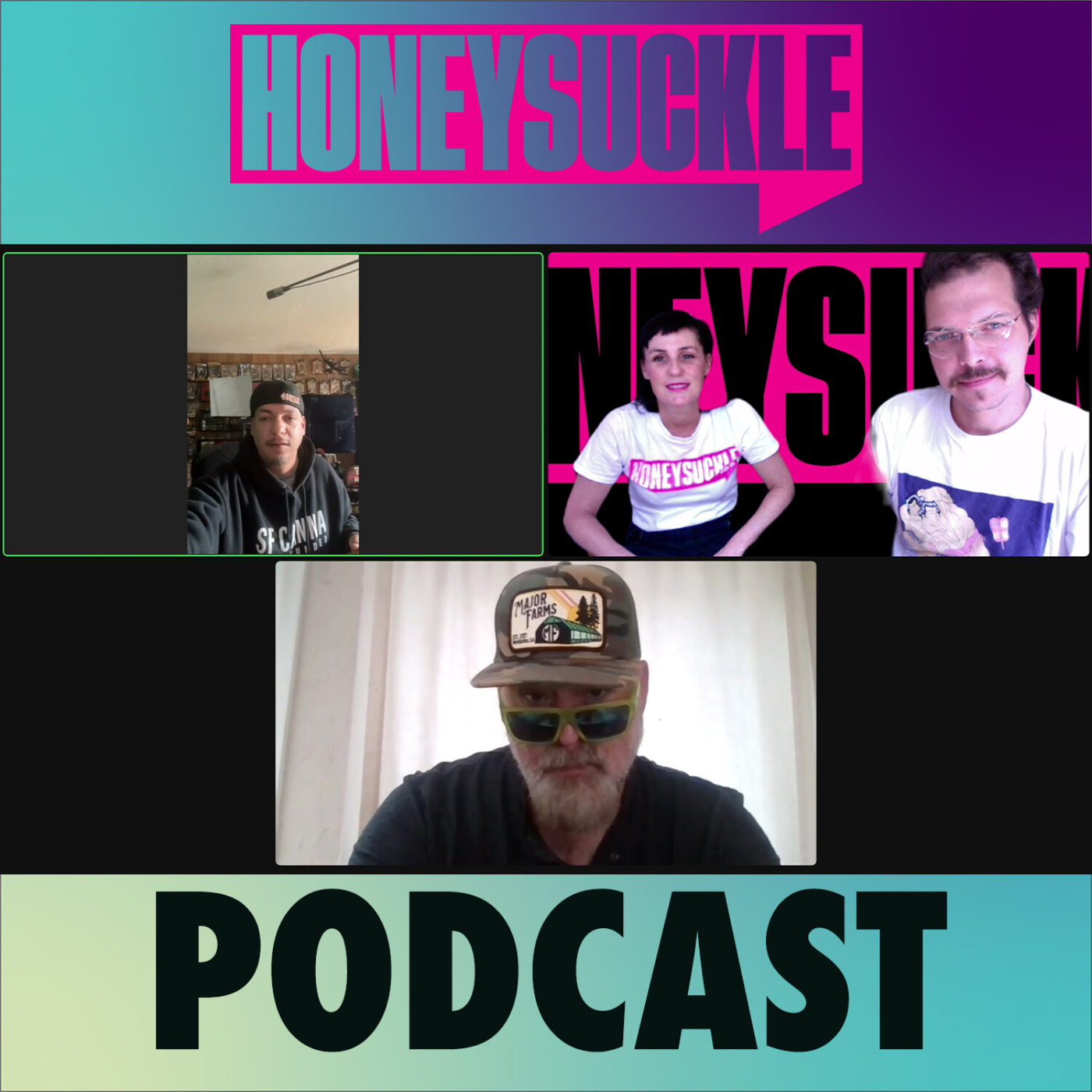 Litty In The City Returns To Los Angeles On August 26th
This weekend, Litty in the City returns to The Vortex Los Angeles on Saturday, August 26th with an incredible lineup of brands and growers proving why they're at the top of their game. (Click here for tickets!) More than 50 exhibitors are expected to be on display, among them several of the most pioneering plant wizards in the nation. The event will feature great music and food - $6 Wagyu smash burgers, anyone? - and Cannabiz Chris even hints that there may be some surprise celebrities in the building. But as he and Jondo insist, the real entertainment of the evening will be in seeing who's bringing which products and strains to the table.
"For our show, we wanted it really cannabis-driven," says Cannabiz Chris.
"[It's] the sesh first," Jondo adds.
"Yeah, it's the sesh first," Chris echoes. "And everything is just a plus if we get it thrown in there."
How Did Jondo And Cannabiz Chris Create Litty In The City?
The two icons developed Litty in the City only last February, and have hosted four events since using that title, with the most recent held in late May. However, the gatherings draw upon the creators' cumulative 40-plus years in the cannabis space, marking them as the place to be for the smoker's smoker. That's evident from several long-runners and fascinating innovators listed in the lineup: AirHeadz, Backpack Boyz, Big Al's Exotics, Cali Blaise, Cali Plug, De La Creme, Deep East, Doja, Dubz Garden, Fidel's, Higher Vibrations, Jelly Wizards, LA Traffic, LionBoldt Farms, MK Edibles, Planta, Sour Waves, Super Dope, Ted's Budz, Turtle Pie Co., Zatix, and many others.
An Interview With Jondo And Cannabiz Chris: Talking Litty In The City, Cannabis Strain Eras, Zkittlez and More
Before the big day, the "elder statesmen of cannabis" (so dubbed by Honeysuckle's Creative Director Sam C. Long) sat down with Long and our founder Ronit Pinto to dive into their love of the plant and what they want to see coming out of not just future Litties, but the industry as a whole. And if we may say so, they cracked our team up while doing it.
RONIT PINTO: So Jondo, you're out of Mendocino, California and Chris is out of San Francisco. Though Honeysuckle is based in New York, we've been bicoastal since day one. It only makes sense to understand cannabis culture in California because in some ways that's the root of American cannabis culture: Haight-Ashbury, all the farmers [in the Emerald Triangle]. But how did you become partners and how does everyone intersect together with the different brands?
CANNABIZ CHRIS: We put together a pheno test tasting in San Francisco, these pheno flights. [I've worked] with Zkittlez in the past, knew [TerpHogZ cofounder] Green R Fields through earlier past music stuff and met Jondo, who was a cool ass motherfucker. We just set it off; we realized we were doing a lot of the work and we sat there one day thinking about the next best thing, and Litty in the City came up. Am I high, or was that how it went?
JONDO: You're high. But the way I remember it was, we did the pheno flights and a TerpHogZ dinner at the end of last year at Chris's spot in SF and it was a cool event. We had a good time and all these folks were going to come help us clean up the next day, but nobody showed up. It was just me and Chris and we're like, "How are we putting this whole thing on and are the only dudes cleaning up?" And so we were sitting there for four hours sweeping and dumping ashtrays out and talking mad shit. And during that moment, I feel like that's where the idea of Litty was born, just spitballing stuff about seshes that were going on at the time and what we liked and didn't like about them and oh, if we did it, we could do it like this and we'd have this and only these kind of groups. Then somewhere in there Chris was like, "Yeah, and then we'd do our thing. Litty in the City, Litty in the City!" We didn't even have an event and he started calling it that. I was like, "That, if we ever do it, is definitely what it's called." And sure enough, not too long after that dinner, a couple months later, we threw the first one at the same spot and grew it from there.
SAM LONG: How would you describe Litty in the City to someone who hasn't been?
CHRIS: I would say it's one of the best curated sessions with all the wave makers in the business, where you can meet the influencers and the brand leaders and [have] direct-to-consumer sales. Just a great overall entertaining event.
JONDO: That was a key to the idea… Me and Chris were like, "We got access to pretty much everybody that's everybody. Let's reach out and see who wants to get involved and turn out a lot of the top names who are really interested in going back to that." Just to feel it again, I think is for us what it's about. Almost more of doing it for the process, not for the end result… Everybody gave us enough feedback after the events where it definitely indicated to us we should keep going with it. If we grow it big enough in Cali, we'd love to take it out of state later this year.
CHRIS: We're definitely going to bring this bitch on tour to all the green states. Maybe not all of them, but at least a five-city tour. I know Vegas wants us [and] Houston.
JONDO: Of course New York and Miami.
CHRIS: It's a great session everybody could vibe out with. It's always a positive energy. We've had people who want to put us in the same category as the Zalympix. [But] Zalympix is Zalympix and the PuffCons are the PuffCons. Litty in the City is its own entity. The very first one we had in LA, we did that with no performing acts. No rappers. We didn't spend an entire crazy amount on anything that was unnecessary. We wanted… everything and anything to that had to do with cannabis and keep it there.
This show's going to be a little different… We're going to have some live performers like Marty Grimes.
JONDO: We got Wakko the Kidd, Yung L.A.
CHRIS: You might even see Cannabiz Chris out there doing two or three songs.
JONDO: But look, with the live artists we're going to keep it short sets. Mini sets. Guys that just want to come and do a little feature. A lot of these guys are like, "I want to perform, but can I get a table too?" We haven't even really said we're going to have live performers there [because] we want it to be an accoutrement to what we're doing, not the main thing.
SAM: Can you describe the date, time and location of the upcoming Litty in the City?
JONDO: It's at a place in downtown LA called The Vortex that's hosted a lot of cannabis events in the last year, including the last Litty. It's going to be this Saturday, August 26th. Doors are going to be 6PM and we're going to run it till 1AM, so a little bit of a later start than last time because it probably is going to be a warm day in LA. The Vortex gets hot.
CHRIS: We don't want [anyone] fainting. We're going to have a lot of water supplied. It's going to be going down by the time people get in there, so pull up.
RONIT: What are some of the main differences between the seshes now and those from ten or twenty years ago?
CHRIS: I think things come full-circle… But I think it's obvious that the flower and products from ten or twenty years ago are nothing like the products you're seeing on tables today. [You've got] a lot more brands, very few of 'em you've probably seen ten years ago… Everybody's pushing their shit. So who's going to be around in the next ten years, though? When Litty in the City is still growing and thriving with events, who's going to be around from today to ten years from now? That's a good question.
JONDO: I think a big difference now is the diversity of size and scope and nature of the different seshes. You can find a sesh that's tiny, random in a fucking cafe, all the way up to these colosseum-sized big events that are still around here and there. Almost not as many of those because these last five years, it's hard to do anything and have financial success, especially when you become such a big entity. So if anything, it's like less of those bigger ones, the days of Chalice. But now, at any given weekend in any given town, there's probably a weed event or two somewhere on the scale, whether it's a tiny little Magic the Gathering and dabs to a Litty in the City type. And then you've got that high end of the mid range shit like Zalympix that's been established a few years. That's kind of replaced the High Times Cups and the Emerald Cups with what's really popping and what people are chasing after when they go to enter and win something. They're looking more at a Zalympix these days for relevancy.
RONIT: Let's talk about genetics for a second. There were some legendary distinct strains, Zkittlez being one of them, and now everyone seems to be putting more emphasis on genetics and quality and terpenes. How do you see that evolution? Is it a trend or people putting more attention into craft?
JONDO: I don't know if you want to get me started on this one… It's weird. I think the biggest issue that is a frustration point for me is fear when it comes to breeding and genetics and what's in your bag. It's like people are too scared to make a move if they don't have Lemon Cherry Gelatos. And then that ripples through everywhere and all of a sudden we get locked in these eras and that's kind of how I've looked at it over the years. It's like when Purple Bud was popping and you've got that Purple strain from your homie and you're running it, and if your shit didn't turn purple at the end for some reason, you were fucked. Like, "Okay, we're out of business, babe. The shit didn't turn purple."
And then there was a big Kush era and dudes would be smelling and they'd be like, "Oh, that ain't the one." "All right, I missed it on that one." Then there's been breeding and people trying to do their own thing. We're definitely in a Zkittlez period right now where people are trying to breed with Z a lot, but ultimately a lot of the work packs that are out there are just Lemon Cherries or something damn close, which is really just a Gelato cross. Not to talk shit on whoever thinks they fucking bred that, but… I don't know, it's fear, baby. Take some chances out there, put some new terps in your bag, and just see what happens.
SAM: That's very interesting coming from someone whose era we're essentially living. Zkittlez is crossed with everything. You are the Gelato of now. And what you're saying is we should be breaking out of the stuff that's selling to try to find new stuff.
JONDO: Well, kind of. I feel like there's a couple things going on behind the scenes. We're in a Z era for breeding and dudes trying to chase that next best thing. They're like, "If I'm going to breed and I put some Z in it, maybe it'll smell a little bit like Z and I'll have something." But that's in the background. In the foreground and most of the work that's moving around, it's just the same kind of real dark candy LCG type stuff. And to me, and I feel like a lot of us breeders, that gets to be a little bit of a drag because people do get locked into a routine. The smokers want a certain thing they liked last time and the people supplying that don't want to take chances with their bag either.  And I understand that that's a necessary evil, but I almost wish we could separate the markets and be like, "Over here in this area we only want to do new shit. Don't bring it unless it's bringing something new to the table." That would be cool for me.
RONIT: That is cool. Like an R&D department just for experimentation and innovation?
JONDO: Yeah, ultimately. [But] until the consumer is asking for that - "Only bring me shit I haven't tasted" - which would be a complete reversal from where we are now, they're like, "Yo, let me get that one thing I liked last time." So we just repeat, repeat, repeat.
CHRIS: I agree with everything you said.
JONDO: But would you sign something saying you agree with me?
CHRIS: Absolutely not.
SAM: Is there anybody out there pushing new terps, new flavors as an example of what you'd like to see more of?
CHRIS: Duke of Herb's got a lot of cool shit that's coming out. He's been doing some collab drops on real candy sides of things. Shout-out to my Planet Boys; they've got the coffin candy shit that's pretty tasty. The wave makers that are lined up in our Litty in the City, those are the guys that are pushing some shit. There's a couple of up-and-coming brands we've had in our previous sessions that brought some secret hitters… Green R Fields found something special just by coming to our Litty and chopping it up with one of the vendors.
JONDO: I'm thinking about Rob from Deep East, and the team from Super Dope. They've got their popper line. People speak highly of those… Deep East, I don't feel like they've even got the recognition they deserve. Other groups are out there pushing some of their genetics harder than they are sometimes, because they're kind of underground. But RS 11, Zo, that's them. Let it be known… Zatix has got some badass shit [and so does] Turtle Pie. It's a good lineup, guys.
We'll also have two ATM machines and an EMT there [at Litty]. You can come in, get a bunch of cash, buy a bunch of product, smoke it all, fall down, go to the EMT, get back up again, go back to the ATM, get some more product. (Laughs)
SAM: How would you, as the elder statesmen for the California cannabis culture, describe what that culture is that's being represented at this event?
JONDO: These are hard questions, man.
RONIT: Well, Jondo, you would describe yourself as anti-society a little bit, wouldn't you?
JONDO: Yeah, I think I agree with that. I mean, what's cool about mainstream shit? What is mainstream cannabis? That sounds terrible. I don't even know what that is. That's like Walmart and Taylor Swift drop a preroll.
RONIT: (Laughs) Is that the future of cannabis?
CHRIS: The culture is all of us, man. The culture is everybody who shows up to these events, who puts their energy into pushing a positive movement with cannabis and anything that goes with it. Whether it be music, cannabis, art - I think the culture really is more of an underground movement where you see a lot of these motherfuckers at our events. We're the culture. You guys are the culture, Honeysuckle Magazine. We're all pushing something to create and keep the culture alive.
JONDO: I don't even think we come at it like, "Yo, we're the culture." It's more like, "Let's do [events like Litty in the City] to take the temperature of the culture and see where it's at…" We have to trust the community feedback and go by that.
Litty in the City LA takes place Saturday, August 26, 2023 at The Vortex, 2350 Porter Street in Los Angeles. Get your tickets now on Eventbrite, and follow @littyinthecity_sesh  on Instagram for more information.
To learn more about Jondo and TerpHogZ, follow @_theoriginalz_ on Instagram. For more about Cannabiz Chris and SF Canna, visit sfcanna415.com.
Find Out More On Social
Instagram
Twitter